It's been awhile getting up the nerve to start drilling and nailing those little oak pieces to go over the plywood edge on the top of the baseboard. I spent awhile trying to conjure a different way to covering it, but in the end, I decided to use the materials we had cut and let it be ok.
Back at it. Maybe I should tidy up first!
For some reason i started with the angled corner which I think was keeping me back. After a couple of nasty joints on the top trim boards, I guess a few tiny messy bits on the bottom won't matter very much. I think it will be ok. Tiny drill, tiny nails - still need to find a tiny nail punch.
The hardest part is getting up and down from the floor.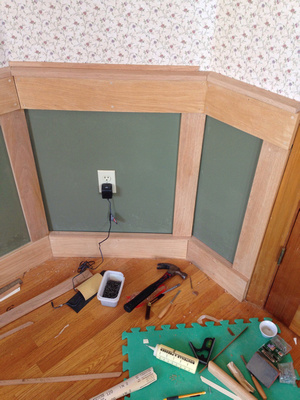 Looks ok from here.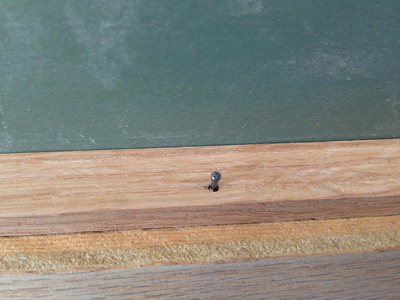 Teeny tiny nails.This bit of oak is 1/4" thick
That's the nasty bit.